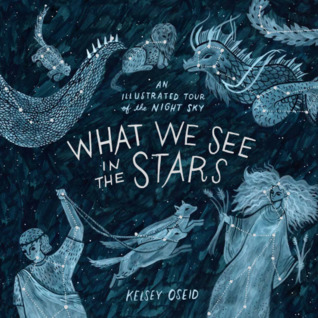 We took a family trip to a planetarium last year. The boy child swears that I liked it the most of anyone in the family. (I totally did) But it did give us the 'want to know more' when it comes to looking up at the stars. I snatched up this book when given a chance.
It has images of the constellations…


With little tidbits about each.
A section on the moon.

The sun.

The planets.

Cute little guidebook!
Booksource: I received a copy of this book from the publisher in exchange for review