David Joy's debut book Where All Light Tends to Go kinda left something wanting for me, but dang, he stepped it up in this one. *4.5 stars*
This book opens with young Aiden McCall's parents dying violently before his eyes. He ends up in a group home and runs away. He takes to the woods and is found by his friend Thad. Thad tells him to come live with him now, his mom won't care since she and his step-father have given him a trailer on their land to keep him out of their hair.
That sets up the boys friendship. They stick together no matter what. Even after Thad comes home from being deployed in Afghanistan a changed person. They never really stand a chance in life, both of the boys are known screw-ups in the mountain town they live in. Thad's red hair lies to the tale that his mom told him about his dad being a Native American. But there is that red-headed deacon at the church that gives his mom the eye during church.
Thad's mom April now lives up in the house by herself, wishing for a way out of the mountains that she feels trapped in. She put up with a husband that beat the crap out of her because she felt she needed the help he provided, she also never really loved her son Thad. She and Aiden are now sleeping together.

Sounds like a crazy train already doesn't it? But wait, it gets soooo much worse.
Thad and Aiden are bored and tired of stealing copper out of foreclosed houses. When they show up at the dope man's house and stuff and thangs happen, they end up with a ton of dope and cash.
Do they do something smart with the money/drugs? Umm the answer to that would be…. no.
Then the real fun begins, once the two go on a drug filled binge things start to spiral. They end up with two girls. It ends badly.
Then stuff really starts getting bad.
At about 56% into the book I had to take a break.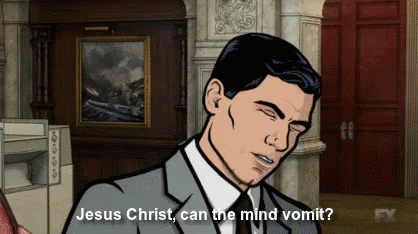 Then I picked the sucker back up. Because no matter how dark (AND THIS FUCKER IS DARK) this book got I couldn't look away. I at times hated these characters. That's understandable with them. I mean, most of the time they are drugged out of their minds with not much care as to what kind of crap they stir up. Then stinking David Joy did something with this book that completely took me by surprise. He made me actually really sort of care about these messed up losers.
Then he tore my heart into little pieces and laughed.
Booksource: Netgalley in exchange for review.