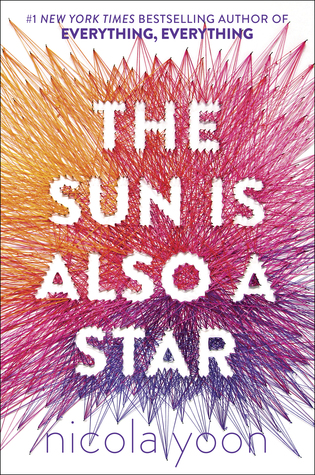 Warning: This reviews is just mostly gifs.
I probably should have done this before reviewing this book.

This is more my style though..

So you now have been warned. Keep reading if you want. If you are a fangirl troll..please know this:

Because this book was just stupid. FOR ME! Half of GR loves it. More than half actually. Go and love their reviews.
The book is told in choppy little chapters, from multiple points of view. This really could have worked, it's worked for me before.
There was not enough to make me give two craps about it though.
You have Natasha, she is being deported on the very day that the book takes place. Her family is in America illegally and Daddy got drunk and blabbed their status. Now she is not going to get to use her bought and paid for illegal social security card to get financial aid for college.

You totally lost me there Nicola Yoon.

I don't want any trolling so before you start, I'm all for immigration and mixed relationships, for anything else this book portrays. BUT don't just throw in something like that for a main character to be doing and expect me to like it.
Then you have Daniel. Daniel has a sweet poets soul.
He has lots of feelings.

I somewhat liked Daniel better than the rest of these characters.
He falls in love with Natasha about five minutes after he meets her. Because it's meant to be.
It was meant to be that this book totally lost me.

Booksource: From Publisher in exchange for review.