Mom warned me that I had a lot to learn about the world. I wished she would've mentioned how much the learning was going to hurt.
This book was perfection..for me anyways.
It's one of those that you know you should look away from but it wraps it's twisted little story around your mind and you just can't look away.

Hattie Hoffman is in high school and has always been one of the top of the food chain girls. She gets the leads in the drama plays, she has the best friend that adores her, she has parents that would move the earth for her.
But girlfriend..it's all a farce.
Hattie is whoever she thinks someone wants her to be. She acts the role of the perfect student, daughter..yada yada.
But what does she really think and feel?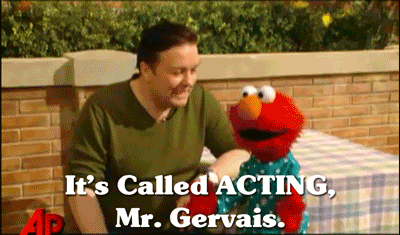 This is not a spoiler since it's the whole basis of the book..so don't whine. Hattie is found brutally murdered in a small town barn. Who would have hurt everyone's princess?
You get to find out. The book is told by several viewpoints including Hattie's. She is a controlling little shit..but for some dang reason I actually liked her.

Hattie dreams of leaving small town life because she is so much better than that. (She is a pretentious little shit but that's beside the point.) She is all over a website that features theater life in New York, because she knows she is going to be bigger than life one day. On that site she finds someone who really 'gets her'…and then finds out it's the new high school English teacher. Who is married.
He really tries to put some distance between them when he finds out that it's Hattie who he is talking with, but Hattie is not that easily distanced.
She even thinks of the perfect way to hide their affair. She'll just be the girlfriend of that dumb football player.
If I was a normal girl with normal dreams, I would have been giddy about Tommy Kinakisis hesitant touch. I would have giggled over him with all my girlfriends and pulled him closer instead of ducking my head and turning away. I would have been so much simpler and I took a moment to mourn for what I could never be. No matter how well I played the part, I would never become the role.
This is Lolita for 2016 on steroids. ALL THE STARS!!
She had multiple personalities; it was the only explanation. She was dangerous, calculating, diabolical, and..brilliant. She was fucking brilliant.
Booksource: Netgalley in exchange for review