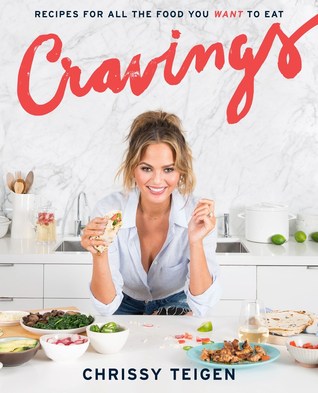 Chrissy Teigen might be a hot mess. On publishing this cookbook she accidentally put her cell phone number in it and didn't realize it until hundreds of calls later. She seems to know how to laugh things off and she is extremely likeable in this cookbook. I wasn't a hundred percent sure who she was until I got this book but I'm on the liking her side of the fence. Shut up haters.
She takes her love of cooking and eating and even though she is hawt still manages to be someone you want to hang out with. One story she told about starting to put up food pics on Instagram and the guys just telling her to show more TITTAYYYY cracks me up.
Anyways the food…glorious food. Teigen admits to loving food and eating it. Sometimes your pajamas and Netflix with a big plate of carbs are just needed.
Looky at the pretty pictures too.

Baked Cake oatmeal:

Zucchini fries with Sriracha Dressing:

And when you are feeling extra fancy: Frito Pie Bar…I'm totally eating this soon.

Booksource: Blogging for books in exchange for review