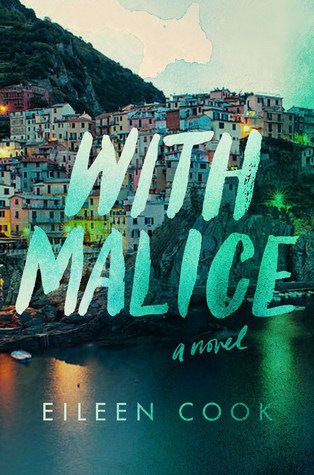 I had not heard of this book until I requested one of the Buzz Books from Netgalley. It was featured in that and I read a bit of it and realized that maybe it wasn't a cheap knock off of the books it's being compared too. 'For fans of We Were Liars and The Girl on the Train comes a chilling'…I hated both those books. Please I've said this before…….

Jill wakes up. Finds out she is in a hospital with a jacked up leg and stitches everywhere.


She then finds out that she took that trip to Italy that she has been dying to go on and that her best friend Simone is now dead. (Not a spoiler-cool your panties)
She has no memory at all of the last six weeks. She discovers that the Italian police want her for questioning and her rich dad has hired a lawyer for her. Jill is not a character I hated. I really thought she would grate on my last nerve because…
Didn't she know who she was talking to? National Merit Scholar. Perfect score in Ms. Harmer's chemistry class, first time in school history. State debate champion and an almost certain shoo-in for our class valedictorian.
Jill is quite like-able as a character. Even though she comes from a rich broken family she still comes through as very real and her pain about Simone's death was actually believable.
Listening to Simone talk about her love life. I was the observer. I didn't bother with messy relationships. I preferred crushes on unattainable people-actors, musicians, or characters in a book. Fictional boyfriends were way more satisfying, in my experience.
The reader gets to go through the aftermath with Jill. The therapy trying to bring back some memories.

The real fear of going to jail in another country.
My only experience with jail was a show on Netflix, and I was willing to bet my cellmates wouldn't have such a great sense of humor.

How the internet and media can make a person feel like a bag of turds?
Anyone who says "sticks and stones might break some bones, but words will never hurt you" has never been in my shoes. I'd prefer being beaten with rocks-it would hurt, but it would be nothing compared to the razor cuts of a million nasty words.
Then finding out that she was involved with a boy that she has no memory of and that she and her best friend might not have been as perfect as she thought?

I would have given this book that full five stars except for the fact that the ending seemed a bit rushed and I expected more from a book that didn't let me put it down all day.
Booksource: Netgalley in exchange for review.