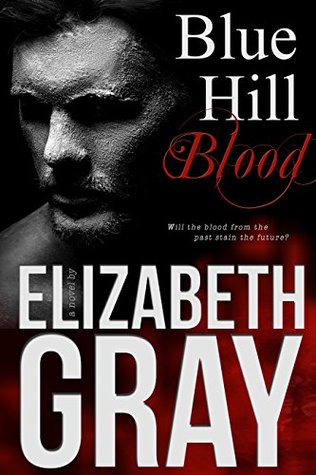 The book opens with a look at Henry's past. It's ugly and it even made my old hateful self have a few feels. He ended up being raised by his grandmother after losing his sister Helen and both parents. Henry goes through hell, I'm not spoiling anything by telling you that part.
Then you meet present day Henry, he has moved on from the horrible tragedy and is now happily married, has two children and is a very successful writer.
He writes a series based on a serial killer named Eli. His series is even in the talks of a movie deal.
This was reminiscent for me of Stephen King's Misery and I remember wanting to read the books that King's character was writing and I felt the same way about the books that Henry was putting out..I WANTS!
Henry is on a deadline though, he has his publisher chomping at the bit wanting that next Eli book yesterday. Henry has hit a small writer's block though.
His wife and he agree that he needs to get away and he decides on the small town of Blue Hill.
On his way to the town he meets up with the sheriff's daughter who could pass for a twin of his dead sister Helen.

Now I was very entranced with the story..thought I would be able to figure things out on the way it was going.
Then:

I was so very, very wrong.
If you read this book…and I hope you will..DO NOT RAGE Quit!! Don't do it. Just keep reading.
Because……

There is a passage between two of the character's that stuck out in this book for me.
"Wow, movie man. You write scary stuff? Like Stephen King?" she questions, this time resting her elbows on the bar in front of me, giving me prime view of her saggy tits.
"Something like that but more like James Patterson."
This kicks James Patterson's ass so hard that he won't find it in the middle of next week.
It's that good.
GO READ THIS BOOK! and then…join me

Booksource: I was gifted this copy by an awesome reviewer.