2.5 stars
On an equally sweltering day in October seven years ago, the Veil-the barrier that separated humans from a world of magic we hadn't known existed-was shattered by the Paranormals who'd lived in what we now call the Beyond.
New Orleans was ground zero for this war.
When the war was done, Containment-the military unit that managed the war and the Paranormals-had tried to scrub New Orleans not only of magic but of voodoo, Marie Laveau, ghost tours, and even literary vampires.
*cough* I don't see a problem with getting rid of those vampires.

Claire Connolly loves New Orleans, she fought in the war with her shop owner dad and now that he has passed away she runs the antique/merchandise store. Then one day she realizes that she has a touch of magic.
Humans with a touch of magic are called sensitives, they are sent to Devil's Isle with all the other paranormals to live. They can not leave there so Claire hides her talents to avoid a trip there.
Until she has to save a girl being attacked by two "wraiths"

(Wraiths are some baddies that sensitives can turn into if they don't expel their magic correctly)
Enter our supposedly hot guy…Liam Quinn is a bounty hunter, he catches wraiths and paranormals and escorts them to the Isle to be contained. But he wants to help Claire. (Of course he does)
Liam Quinn clearly enjoyed a good fight-and battle looked pretty good on him. I made a really bad face when I read that line.
They find out that someone or something is trying to break the Veil that protects our world from the magic critters taking over.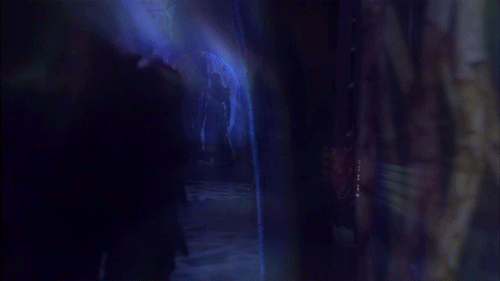 There is a bunch of world building going on in this book and I did expect it since it's going to be the first book of a series. Will I continue the series? Probably not. I didn't care for any of the characters. In my view they were just cardboardish and boring.
Maybe the series will redeem itself later on. I'll peek at my friends reviews as it goes on and decide then. Let them be the guinea pigs.
Booksource: Netgalley in exchange for review.