That's me, realizing I was about to give a big one star to a super popular book on Goodreads.
It didn't stop me. This book was beyond stupid.
Miles is a little nerd boy from Florida, he is going away to boarding school hoping for a new life or maybe his "Great Perhaps". The Great Perhaps comes from a minute reference to some poet. Thrown in to this book to make it all edgy and shit. Fail.
Once he gets there his roommate (the requisite character that is so poor but super smart) befriends him. The Colonel aka Chip takes Miles (now known as Pudge) under his wing and now he has friends!
Including the super special Alaska, she is the beautiful, cool and allusive girl. She is moody and spontaneous. Of course, the boys all love her milkshake..including our Pudge.

That smoking line? It's from the book. *head-desk*
Then another thing..and this was a big one for me. John Green, you have enough dang money that if you are going to write southern characters at least try, TRY!!! to get them halfway right.
You just put every stupid stereotype known into the characters that are southern for this book. You made them all sound stupid.
If they didn't go to this wonderful boarding school that erased their accent they sounded like ignorant hicks.
I hate to tell you honey, but last time I check Florida is also in the south. They have accents too.
You lost a star just for not taking the two seconds to research southern speech. I've lived here my whole life and I have never heard someone speak like you had several characters speaking.

Anyways, for me. This book glorified the whole "oh I'm so dark" "don't you want to be me" shit. FOR ME (view spoiler)[It glorified suicide even though Alaska technically did not commit suicide. (hide spoiler)]
My southern ass will give this book a big ole "hell to the no."

(I really need that sarcasm font)
For all the little fangirls and trolls that I'm sure I'll being seeing really soon. Here's a message for you.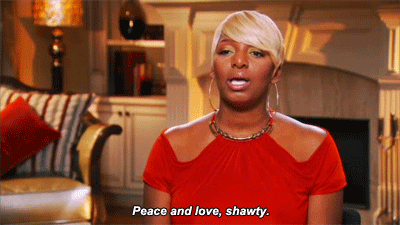 and bite me.
Book source: Library