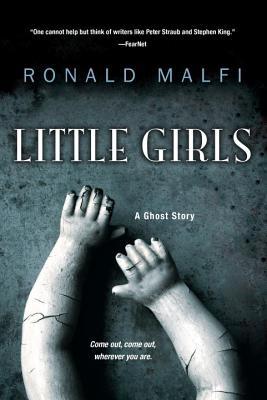 I keep saying that little girls scare the crap outta me. Once they become teenagers there is no return.

Laurie's dad has died. Well, he committed suicide after suffering from dementia for years. So Laurie, her daughter Susan and husband go to his house to get rid of his stuff and put the house up for sale.
Then stuff starts to go a bit wonky. Laurie is hearing noises in the house. There is a room that she wasn't allowed into when she was a little girl that is still locked. Come to find out that's where her dad died at….So is the house haunted?

I think I know this house as well as I know my own after reading this book. The author did like going all descriptive.
"The woodwork is handmade. Do you see the detailing in the balustrade?" They were in the foyer now, with Ms. Canton pointing at the stairwell banister. This was their second lap around the house and the woman had yet to make any notes in her little black binder. "The spindles look hand-carved. Do you see the variants in each spindle? Do you?"
Once I woke up from that boring shit the book actually wasn't too bad.
You do have a well on the property that gets things threw down and "wishes" made.

Then their is little Abigail from next door that look so much like a little girl that died when Laurie was a young girl.