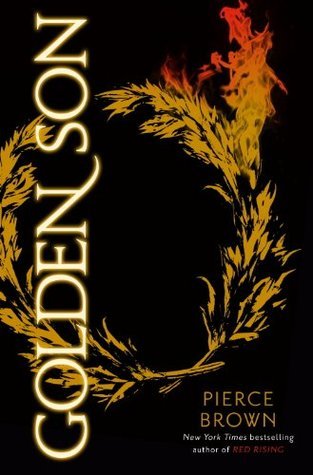 Two years after Red Rising left off we meet the Reaper/Darrow again. He has moved on to the Academy-He is the Golden child right? Then right as he tastes that brass ring; it gets yanked away.
That's one thing about the Red Rising stories. They will twist you into a million different knots before they destroy you.
If your heart beats like a drum,
and your leg's a little wet,
it's 'cause the Reaper's come
to collect a little debt.

In this book I didn't love Darrow-sometimes I found him just plain whiny or inconsistent (yes, I know he was supposed to be that way-doesn't mean it didn't get on my nerves). The star of these book as was in the last book..Sevro and the Howlers. Sevro makes no apologies for who he is. He will either end up cutting your throat or cussing you out, or maybe just both.
I don't know why I'm rambling on. There is no explaining this book. I give up to it. Just read it and buckle your seatbelt..Because it's going to be a bumpy ride.

I received an arc copy of this book from Netgalley in exchange for an honest review.
Now what am I going to read? Destroyed for all other books at this moment.