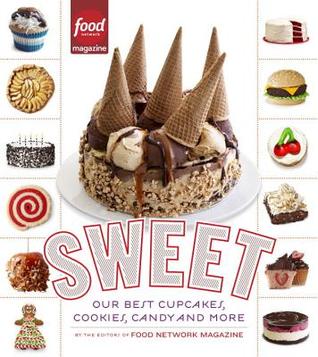 From the maker's of Food Network magazine. A collection of cakes and cupcakes and other good tasting things that will make your favorite jeans no longer fit.
That should be a cookbook name.
This one is an average collection of recipes. The layout is nice and the pictures are spot on.

An average cookbook that I'll probably use occasionally. I do have a cookbook addiction. My butt doesn't thank me.
I received an copy of this book from Blogging for books in exchange for an honest review.