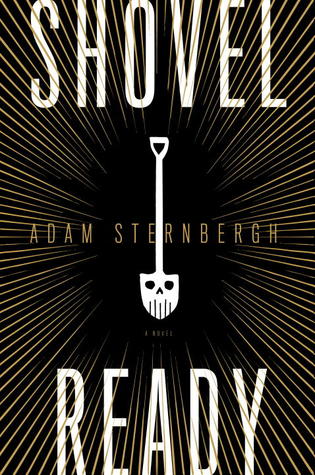 Spademan takes care of people's problems. With a set of box-cutters. He doesn't have many rules.
I kill men. I kill women because I don't discriminate. I don't kill children because that's a different kind of psycho.
The book is set in the future New York after dirty bombs have wiped out most of the population. Then he starts talking about the rich plugging into these stupid tables and living in some kind of cyber world.
The shit.
I never did figure that part of the book out.
Well back to the story. Spademan is contracted to kill a high profile preacher's run a way daughter. Things take a turn there.
Pretty predictable outcome on that side.
Then there is the writing style. Some parts of the book are interesting. I just had trouble with the way it was written.
Example:
I'm still rubbing my hand
That's very convincing.
That it is.
So what's the secret?
Just that. A secret.

It continues. I just got bored typing this.
I think the idea behind this book was pretty decent..but the book itself. Not.
Here you go Spademan. You can have your box-cutters back.

I received a copy of this book from Blogging for books in exchange for an honest review