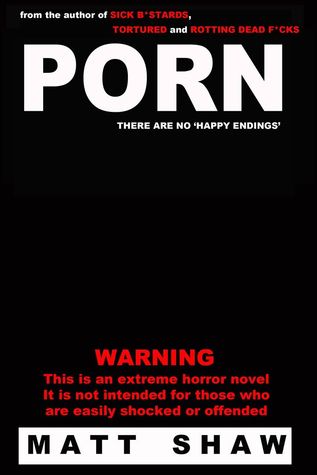 Hmm. I had seen Matt Shaw's books being read on Goodreads for a while now. They looked interesting and I kept thinking I would pick one up. I saw my friend JaHy ❣Sugar Lumps Reads Crazy Shit ❣ HaAAARRRdy ♕ 's updates on this one and loved them..she always posts the bestest updates. 🙂
I gotta admit. This book was like watching a train wreck:

I might have known better but I could not look away. Shaw takes you into the porn industry. AND it's not a pretty picture. I can't say that I wasn't at some point cheering for the main character to kick some major ass after I realized what had happened. 
Then I needed more alcohol:


then came chainsaws…and I was:

Warning: this book contains triggers of just about every form. Not for the lighthearted. 
Matt Shaw just gained another fan.