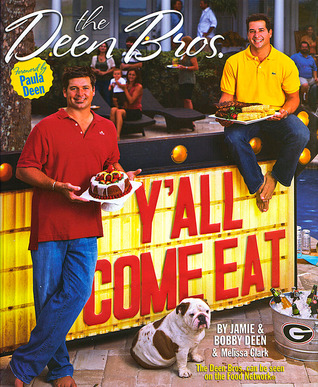 Sometimes I like to get my Martha Stewart vibe going. This book brings it out. I've had it for several years and it's one that I always pick back up. 
I made dinner tonight from it (at the boy child's request) and that made me think of it.
Here's what we had: Sucky picture excused.


Bobby's Goulash…It's simple food, but tastes so flipping good. 
I've actually made several of the recipes from this book:
Baked Tilapia with Garlic and Lime-4 stars
Spaghetti casserole-ehh 2 stars (I'm not crazy about spaghetti)
Creamy artichoke and spinach dip with pita chips-5 frigging high stars
Pimento cheese-5 stars-best recipe I've found for this crack dip
5 veggie-4 cheese lasanga-4.5 stars
and the slaw..I lie and say it's my recipe. Shut up..Like you never do that. 5 stars


(excuse crappy pic-I had hungry people staring at me!)
This honestly is one of my favorite cookbooks..and I have a ton.
It even has pretty pictures!
I took a pic of them but the stupid things wants to post sideways so you are going to have to pick up a copy.